Vision system
Castings can be loaded without a specific support.
Castings can be inspected (dimensions, quality, etc.).
A castings positioning check can be carried out for simultaneous multiple production processes.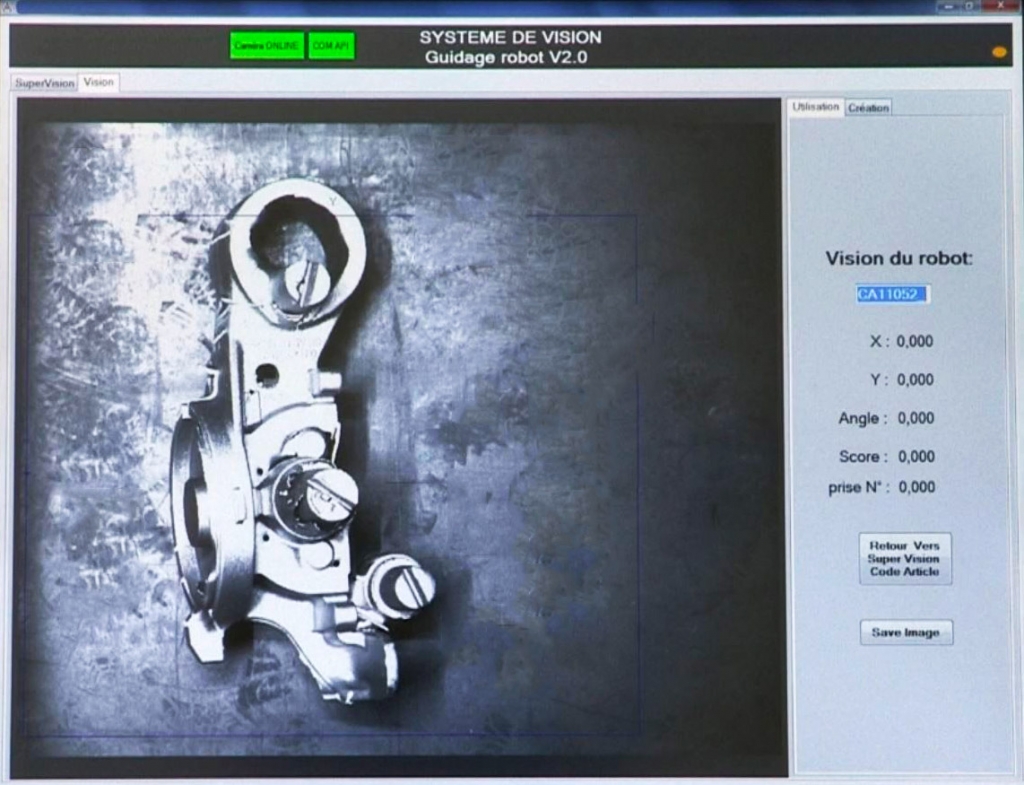 Compliance grinding
Dimensional differences, defects located on jointing faces and moulding variations are some of the issues requiring adaptation of robot trajectories.
Compliance systems developed by SiiF for spindles or castings clamps provide a finishing process suited to each casting.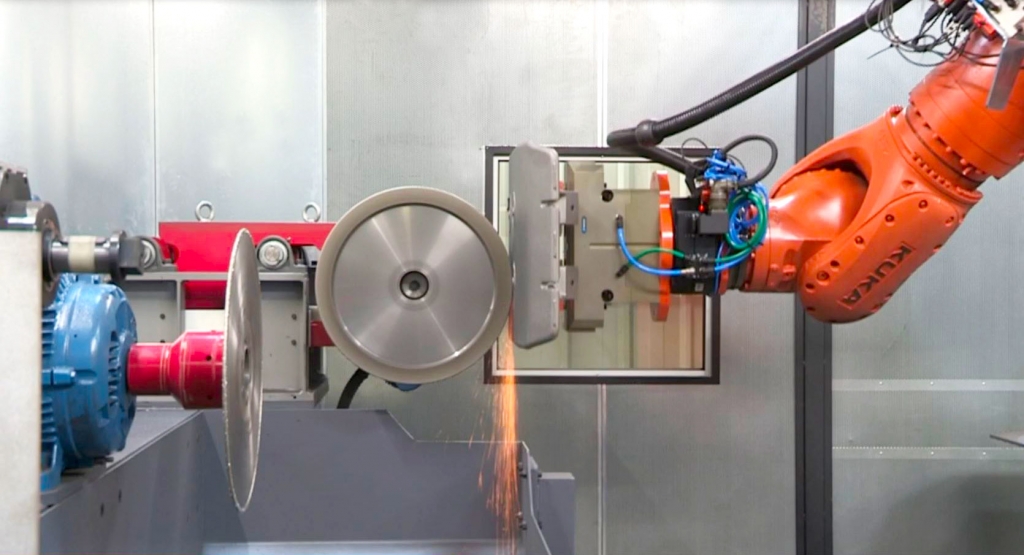 Castings marking
The development of quality systems and the need for individual tracking of castings requires increasingly the use of clearly identified markings (letters and numbers) or a DataMatrix code.
SiiF offers all marking systems in accordance with customer specifications.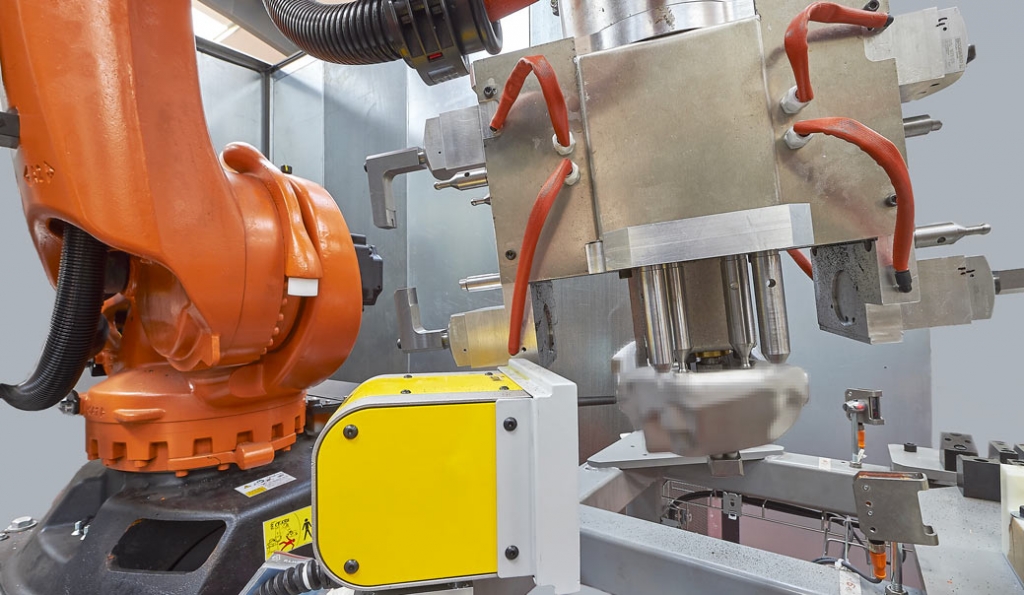 Automatic gripper change
The gripper automatic coupler is used to quickly change to adapt to production.
This gripper coupler optimises cell use.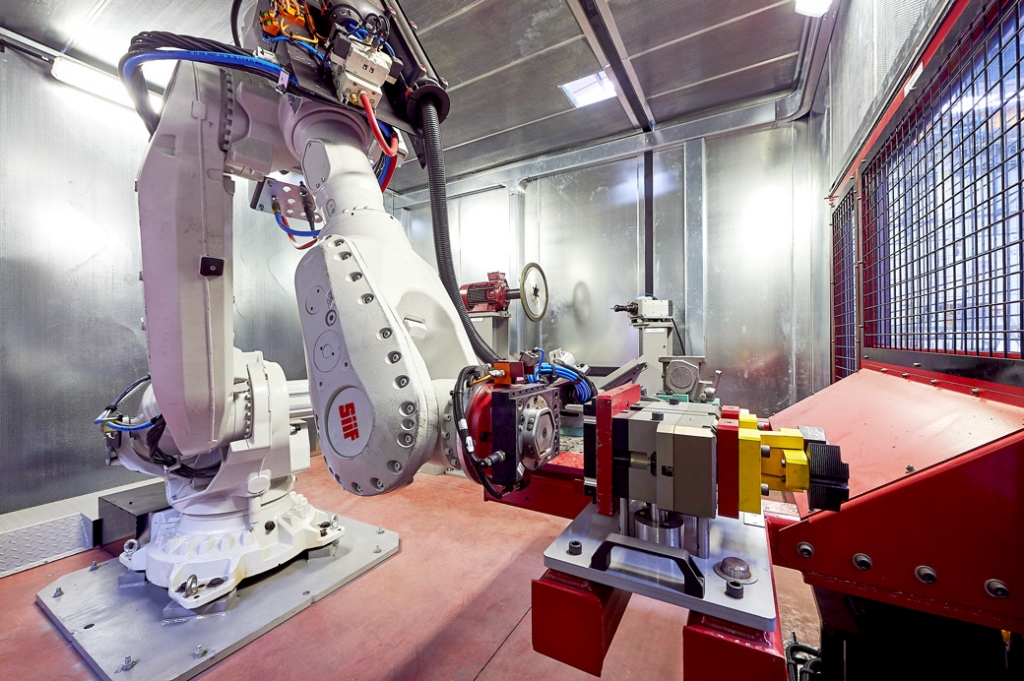 Change of tools (complete spindle or cutting tool)

Automatic tool change quickly and safely changes one tool for another and optimises cell operating time.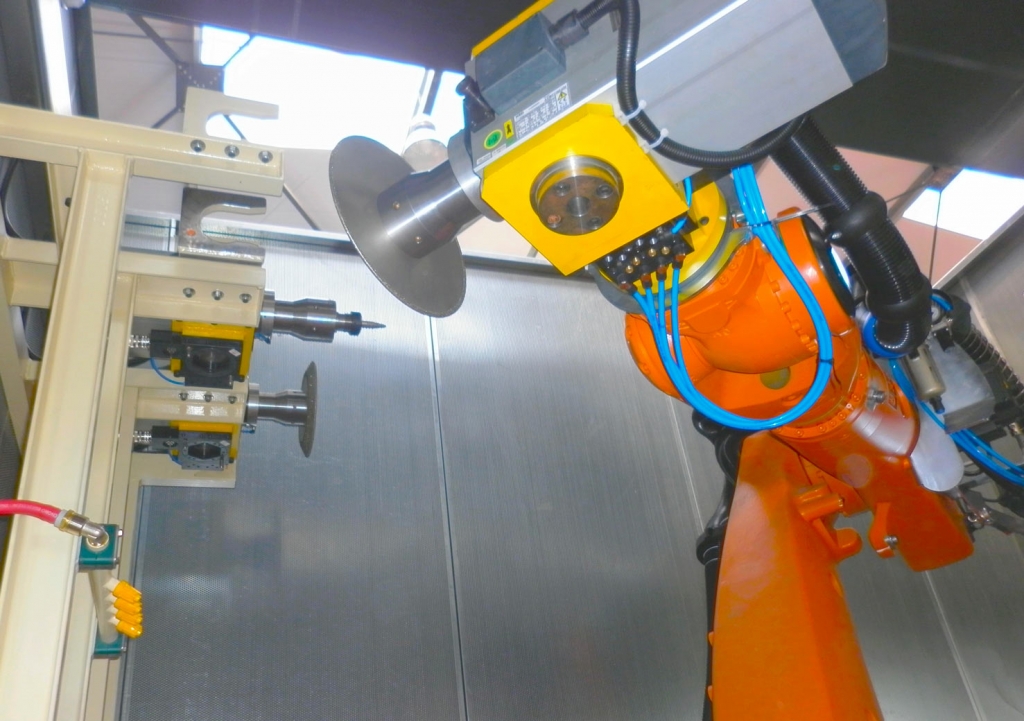 Tools or castings handling
SiiF has developed two techniques which are applied according to the dimensions and weight of the castings to be finished:
 For large, heavy castings the robot holds the finishing tools.
Castings can be fitted onto rotating supports, for optimum exposure of the areas to be finished by the robot.
Small and medium-sized castings whose weight is compatible with robot capacities are held using a suitable clamp and are processed to the various finishing tools by robot.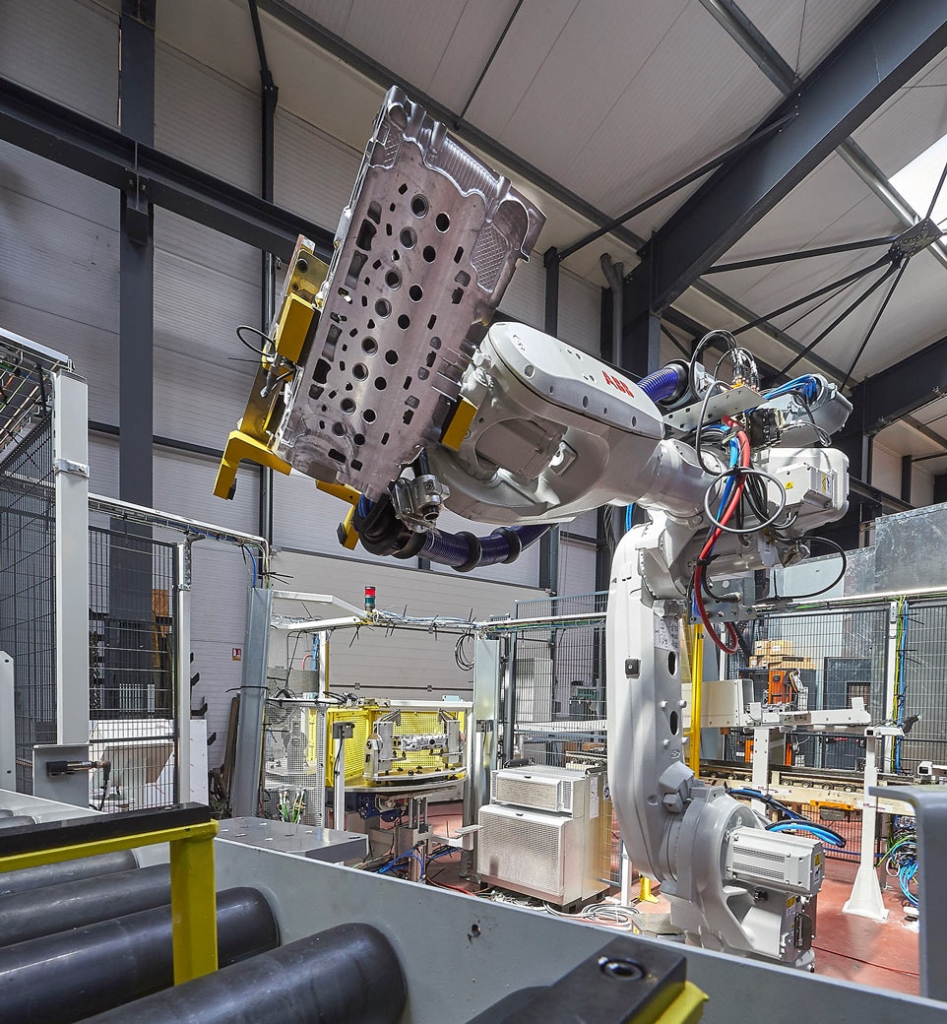 Download the datasheet