Due to COVID-19, we had to wait for this moment. Finally this is it ! SiiF opened its new office in Saltillo (Mexico) two weeks ago !
It allows to respond to our customers' growing demand in North and South America with proximity, attention and reactivity.
Our on-site team is ready to support you in all questions and to reach your industrial goals.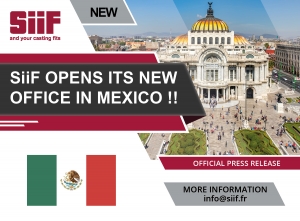 Ensuring your and our safety is our top priority. Our team prepared our workshops for COVID-19, our applied protocol ensures the necessary physical distance and protection
(i.e. hydroalcoholic gel, face cover, etc ).
For more information, feel free to contact us : info@siif.fr